Dreamscapes Landscape Supply Yard In Acworth
Dreamscapes Supply Yard has a great selection of topsoil, mulch, gravels (such as egg rock, river rock, and sand). Our quality materials are why we are Acworth's Landscape Supply Center. We have been delivering Landscaping Material (and great service!) to contractors and homeowners in the Metro Atlanta area for over 10 years.

What makes us different? We install the same materials we sell, giving us the experience and knowledge to help you choose the best materials for your landscape needs. We also will assist you in determining the right amount of landscaping supplies required, based on the size of your project.
Want us to design and install it? Call NOW: 678-574-4008
Soils
Acworth Landscape Supply can deliver to you the very best soils. We have screened topsoil for re-seeding lawns, top dressing lawns, installing sod, building raised beds, and amending your garden.
Our high quality garden soil blend is mixed with compost, organic matter and some with limestone dependent upon the particular application.
Mulch
As the largest supplier of high quality Mulch and other Landscape Supplies in metro Atlanta, Dreamscapes Supply Yard carries a wide variety of mulches and certified playground mulches. We carry the popular colored dyed mulches like brilliant red, black and dark walnut brown mulch as well as playsafe mulch. Our colored mulches are guaranteed not to fade or lose color for 12 months.

We also carry baled Pine Straw for pickup or delivery.

(We do not carry or recommend recycled rubber mulch. Rubber mulches are made from ground up tires and will leach toxic chemicals into the soil. We only advocate using natural materials in the landscape.)

Beautify your property today with a fresh layer of our high quality mulch!
Gravel And Sand
Our product line of Landscaping Materials also includes a variety of construction gravel, decorative gravel and sand. If your Landscape Material needs include resurfacing a gravel driveway with crusher run or granite, finishing a garden path with egg rock, or other decorative stone, Acworth Landscape Supply's knowledgeable staff will help you get the job done.
Call today for assistance 678-574-4008. Or click here to use our gravel calculator.
We stock stones for driveways, walkways, dry creek beds, french drains, etc. We have a mix of shapes and sizes of smooth river rock. We carry egg rock, granite stone, and drainage rock. Come by and see our selections and we will help you choose the right material for your landscape project.
River Rock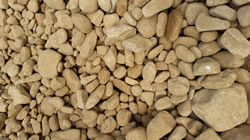 Smooth, tan river stones are used to create dry creek beds, rain gardens, waterfalls and ponds. Sizes are variable and it is advisable to use a mixture of sizes when creating a creek or water feature.









Visit The Dreamscapes Supply Yard

4337 Dallas Acworth Hwy.
Acworth Ga 30101



Hours of Operation:


Monday – Friday: 8am to 4pm
Saturday: Closed

Phone: 678-574-4008


Counties/Cities That We Service In Georgia (GA)
Cities that Qualify for Larger Design Projects: